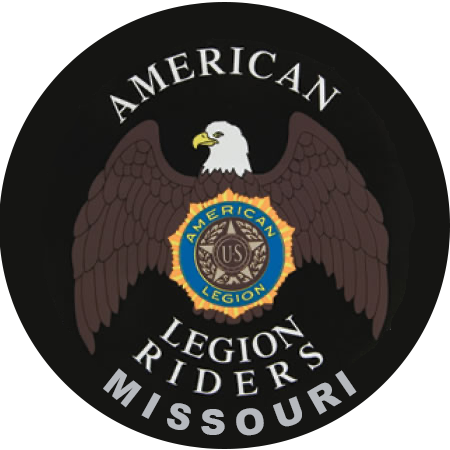 American Legion Riders chapters are well known for their charitable work, which has raised hundreds of thousands of dollars for local children's hospitals, schools, veteran's homes, severely wounded servicemembers and scholarships. Since 2006, Riders nationwide have participated in The American Legion Legacy Run to annually raise money for the Legacy Scholarship Fund, established to provide scholarships to children of U.S. military personnel killed since Sept. 11, 2001.

Mission: WHO ARE THE AMERICAN LEGION RIDERS (ALR)?
The American Legion Riders are members of the American Legion who are also motorcycle enthusiasts. They can be found participating in parades, partaking in motorcycling events, and supporting the communities in which they live, work, and play. Members of the ALR come from the Legion, the Legion Auxiliary, and the Sons of the American Legion. The American Legion Riders was formed (1) to participate in parades and other ceremonies that are in keeping with the aims and purposes of the American Legion; (2) to promote motorcycle safety programs and to provide a social atmosphere for American Legion members who share the same interest; (3) to use our association to promote and support programs of the American Legion. The American Legion Riders is family-oriented, just as is its parent organization: The American Legion.
American Legion Riders of Missouri Membership Application